STUDIO RENTAL
Video & Photography Studio Space for Rent in Denver, Colorado
Learn more about our video production studio, photography space & associated services located in Denver Colorado available for rent.
The studio is available on select days for full-day or half-day rentals. Book a tour of our studios today or reserve space now.
Contact Us
Garlic's Studio is a fully outfitted, photo and video studio. Designed for creatives, by creatives, we sit within a 5,500 square-foot end unit and can also provide experienced studio professionals.
Located centrally just off Santa Fe & I-25 in Denver, Colorado, our studio offers a variety of sets and backdrops that have been carefully curated for both established professionals and up-and-coming creatives.
Whether you just need space or a white glove solution with professional videographers or photographers, we will make sure you feel at home and get the best results you can imagine.
The studio is available for hourly, half-day or full day rentals. All lighting, sound, photo or video equipment is additional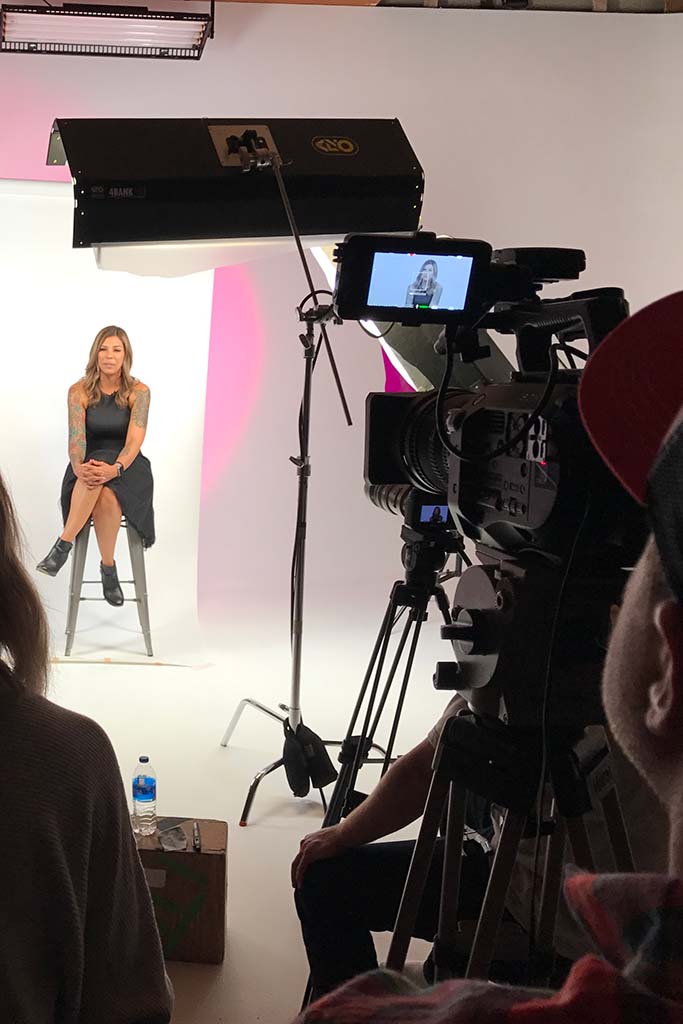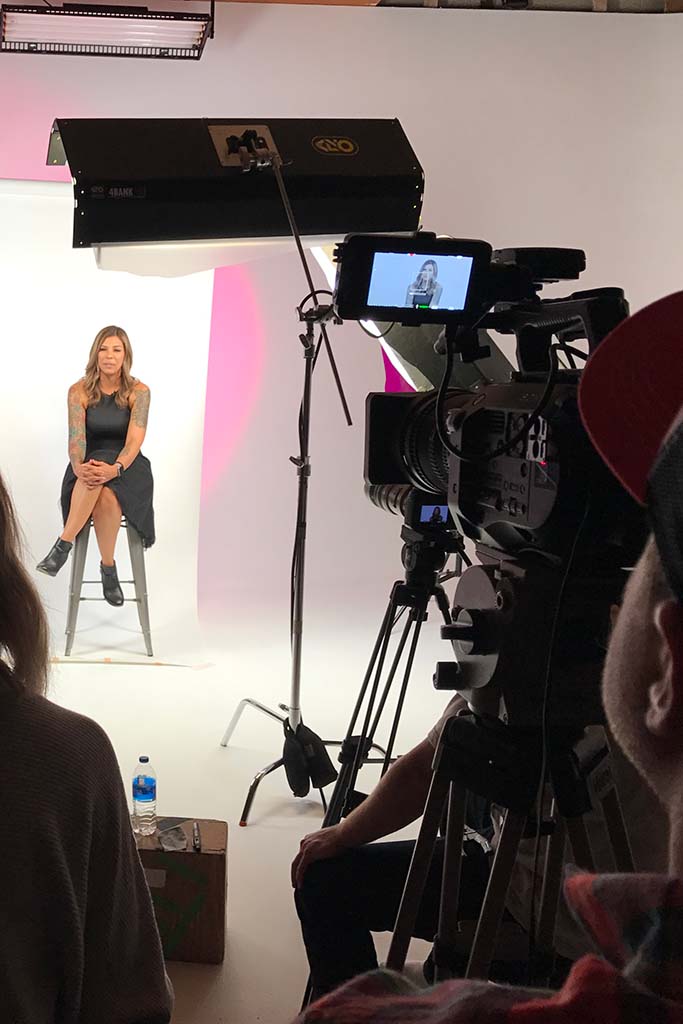 See more photos and space descriptions on our STUDIO WEBSITE >>>
We offer several different textured backdrops including a natural stone backdrop with large television monitor, in addition to several movable backdrops featuring wood, brick, farm doors and more. There are additional backdrops to choose from and we are willing to build sets as needed.
The greatest pride of our studio is our cyc wall, offering a premium shooting space for photo and video creators. 
Dimensions include a 25' x20′ cyc wall with corner. At 12' high it can accommodate most needs. It can be painted chroma-green or other colors for an additional cost. 
We offer a variety of posing equipment and furniture including chairs, apple boxes and sets to use in the studio. We are able to create custom sets upon request as well.
Our fully functional kitchen set features a moveable island with 5 burner electric cooktop, double convection or conventional ovens, microwave oven, sink, dishwasher, as well as a wide variety of cookware, dishes and utensils.
Additional studio equipment available for rental are lights, stands and audio equipment. Including C-stands, Aputure 300's, Kenos, limbos, silks, sennheiser lavs, booms among other things. 
Whether you need a camera operator, Grip, sound technician, DIT, editor, MUA or other staff we are available to help. We are happy to create a customized quote for you depending on the services you require.
To Inquire about renting our studio, please fill out the form below and someone from the Garlic team will get back with you.
Please allow up to one business day for replies.
Visit Today or Reach out To Chat
Visit Us
Denver, Colorado
Texas
Florida
Studio Hours
M-F: 9am-5pm
Sat: Upon Appointment Only
Sun: Closed
Associations





Top Agency